The Easiest Way to Sell Your Vehicle
Ciocca makes it easy to sell your vehicle! Simply select the buying center location that's most convenient to you below and get started on getting the value for your vehicle. Our team will take it from there! We can even come to your home and appraise your vehicle in person, all at no cost. Get an excellent offer by our trained professionals. No obligation, no hassle and no purchase necessary!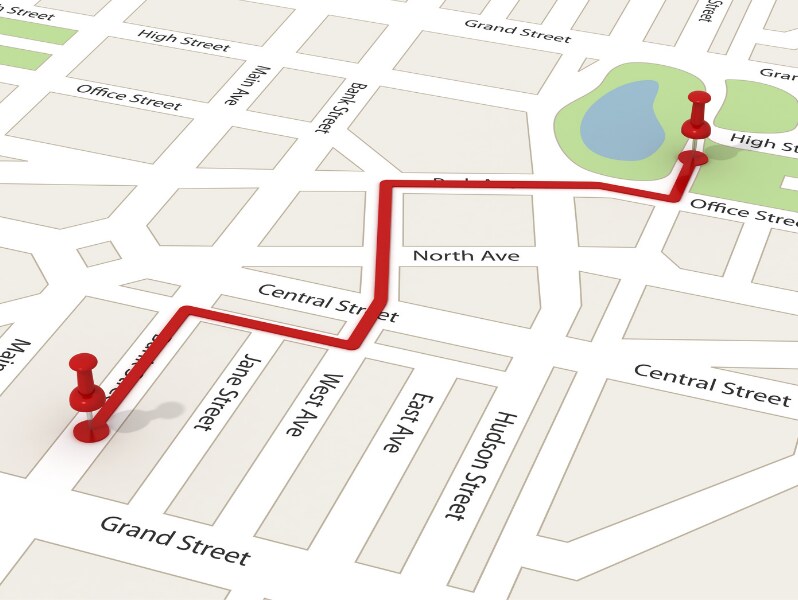 1. Choose Your Location
Select the Ciocca Buys Cars location most convenient to you from the list below.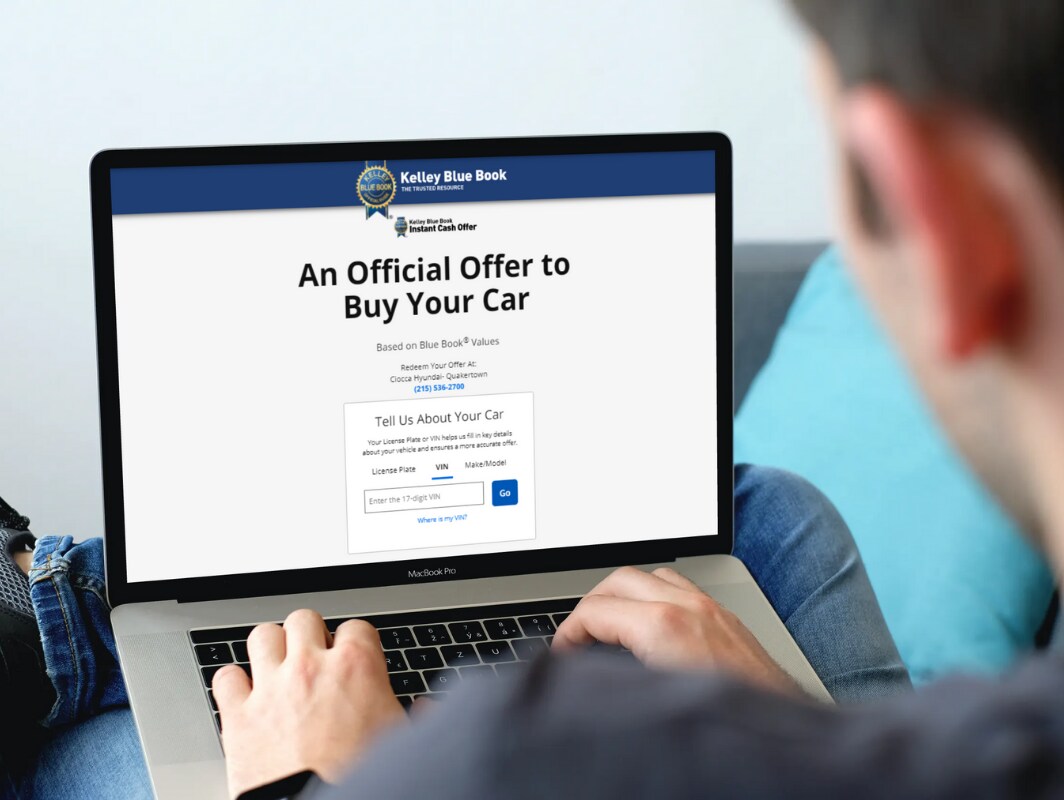 2. Get Your Vehicle's Value
Use the Kelley Blue Book vehicle evaluator for the location you select to find the value of your vehicle.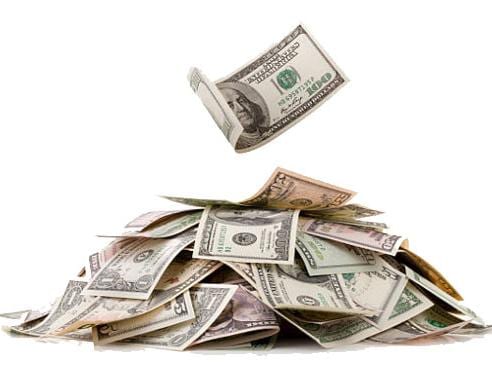 3. Get Cash For Your Vehicle
Get an excellent offer by our trained professionals. No obligation, no hassle, no purchase necessary.
Can't Find a Location?
Don't Worry! Just fill out the form below and we'll take it from there!
* Indicates a required field
Sell Your Car to Ciocca!
At the Ciocca Family of Dealerships, we want to buy your car!
Here at the Ciocca Family of Dealerships, we've been in the new and used car sales business since the 1970's. And when you've been around since the era of bell bottoms and disco, you learn a thing or two about building a business that's worthy of the loyalty and trust of its clients. That's why we adhere to our signature Ciocca Promise, which is a commitment to 100-percent customer satisfaction in every guest interaction. And unlike many other new and used car dealers serving drivers from Philadelphia to Atlantic City, that extends both to buying cars from our guests as well as selling to them.
See why selling your car to a Ciocca dealership near you is such a smart idea
Whether you hail from Allentown, Williamsport, or even Quakertown, PA, there are any number of avenues available to you when you want to sell your car. But not all of those avenues will yield the same results. So, if you're looking to get the most out of selling your car, you owe it to yourself to see what we have to offer here at the Ciocca family of dealerships.
The Ciocca Promise makes selling your car with us a satisfying and rewarding experience
Since we're committed to the Ciocca Promise, you can rest assured we'll go above and beyond to ensure you get a fair offer on your car. After all, nothing is more dissatisfying than coming away from selling your car feeling as though you got less than it's worth. And if you opt to sell your car online or with a less than reputable used car dealer, that could very well happen to you.
Selling your car online can pose hassles and safety hazards
Now, a lot of folks opt to sell their cars solo because it may seem like the quickest way to get cash for their vehicle. But before you list your vehicle online, you need to find out what it's worth. Now, there's a lot of resources out there to get the value of your car online, but not all of them are reliable and many are filled with conflicting information. Plus, even if you find a price for your car that you feel confident in, you'll still need to find a prospective buyer willing to pay it, and that can entail hours, days, or even weeks of weeding out legitimate buyers from lookie-loos, haggling with low-ball offers, and even dealing with potential scammers on some sites. And even if you do end up agreeing on an offer that seems reasonable, you'll still need to meet a stranger in person to make the trade, and that's a safety risk that you can ill afford.
Selling to another used car dealership can be a pain
So, what can you do if you don't want to sell your car online? Well, you can opt to offer it up at a local used car dealer, but that can pose problems as well. Not only do most used car dealers subject your vehicle to a lengthy in-person appraisal, but many will not offer a competitive price, or may even refuse to make an offer outright if you don't plan on shopping for your next vehicle at their dealership. Luckily, that's not the case with the Ciocca family of dealerships.
The Ciocca family of dealerships makes it simple and secure to get a great value on selling your car
As we've mentioned before, we aim for 100-percent customer satisfaction at the Ciocca family of dealerships, and in many cases, that boils down to making it convenient for our guests to do business with us. So, if you're looking to sell your car, you can skip the guesswork and hassle of an in-person appraisal and get an estimate on your car's true market value right from our website. And you can rest assured you're getting a fair deal because we'll happily buy any make or model of vehicle even if you don't intend upon shopping for your next car with us.
That being said, if you do want to get your next car from one of our Ciocca dealerships, whether you hail from Atlantic City, Philadelphia, or anywhere in between, you'll enjoy a myriad of great perks when you do business with us. Not only can you put your trade-in cash directly towards a down payment to buy or lease a new car, potentially lowering your monthly payments in the process, but you'll also enjoy discounts on select services, complimentary oil changes for up to a year, a 3-year / 36,000-mile extended repair order warranty, and much more. It's just one more reason that drivers from all over Pennsylvania and New Jersey choose to sell their cars with the Ciocca family of dealerships year after year.