The Ciocca Dealership Story
The Ciocca Story
Forty years ago, Gregg Ciocca bought his first car for $700 and sold it for a profit that he immediately turned over to his mother, whose garage he was working out of at the time. Four decades later, the Ciocca name is on 24 dealerships that account for $1 billion in annual sales, employ more than 1,000 associates, and have satisfied countless customers throughout Pennsylvania and New Jersey.
The Ciocca Dealerships
The tale of the entrepreneur who starts a business in the family garage and goes on to great success is such a classic that it has become legendary, populated by such well-known and trusted brands as Yankee Candle, Mattel, Harley-Davidson, Disney, and Apple. The Ciocca story starts in the 1970s when Gregg, a northeast Philadelphia native raised by a wonderful mother, began buying and selling cars at the family home in Warminster, where he spent his formative years. As the business grew, he eventually owned seven used-car lots from Kensington to Plumsteadville. "I was literally working from my mother's garage and we didn't have a lot of room to hold the cars, so we had to move them out. My first used-car lot was in Southampton near Churchville Auto Body, and then I found another in Plumsteadville." The used-car lots provided Ciocca the financing to purchase his first new-car franchise in 1993-Quakertown Ford.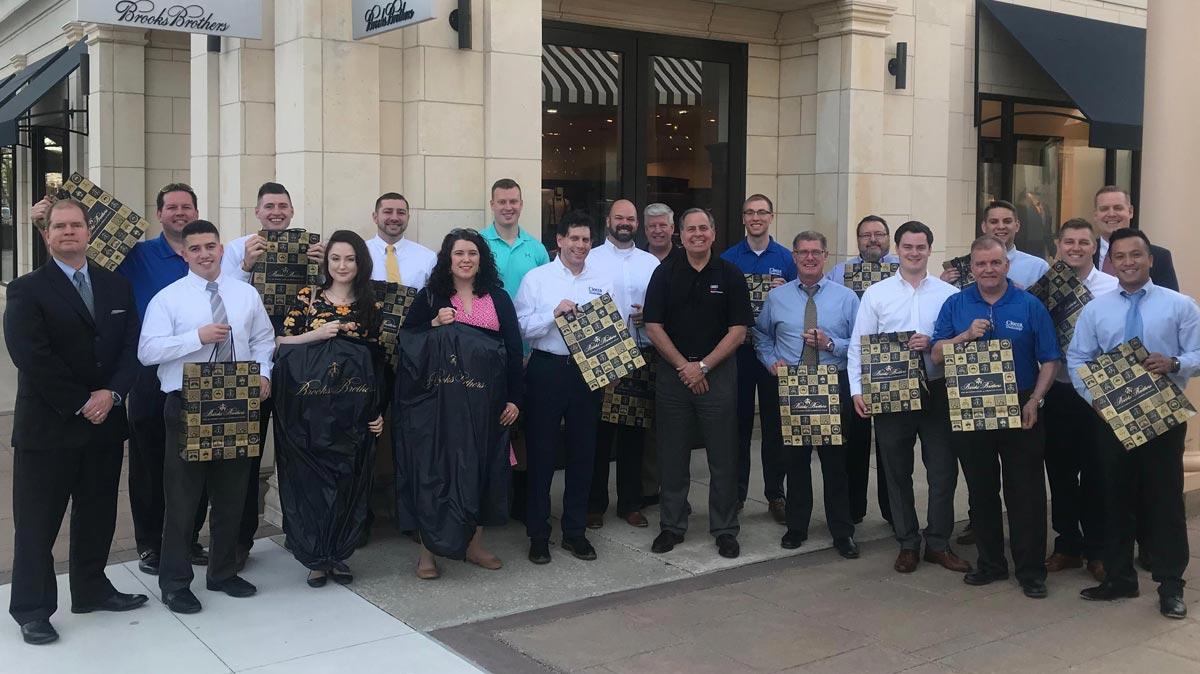 Who We Are Today
Today, the Ciocca Dealerships name is on dealerships from the Jersey Shore to the mountains of central Pennsylvania, accounting for a variety of different brands. Ciocca also has collision centers, car buying centers and express service locations across Pennsylvania and New Jersey. 
"We have a lot of great people here," Ciocca says. "Our business philosophy is based on three simple things: Employee satisfaction equals customer satisfaction, which should equal success. You cannot have the last one without the first two." 
About Gregg Ciocca
Gregg is the loving husband of Sharon and proud father to Gregg Jr., Dylan and Cole. Two of the first three people he hired remain with the company almost 40 years later, and eight of the company's general managers joined right from college. Ciocca's three sons are all involved in the family business at various dealerships across the group. 
Ciocca Dealerships is a proud member of its communities, sponsoring and supporting nonprofit organizations such as the Alzheimer's Association, the Auto Dealers Caring for Kids Foundation, Habitat for Humanity, Lehigh Valley Health Network, Woods Services, the Special Olympics and more. 
To learn more about Ciocca Dealership's work in the community, click here.